Recipes

Pineapple and ginger tartare Ingredients :
(fo 4 people)
1 pineapple
1 piece of ginger
1 vanilla pod
2 limes
1 bunch of mint
2 tablespoons of sugar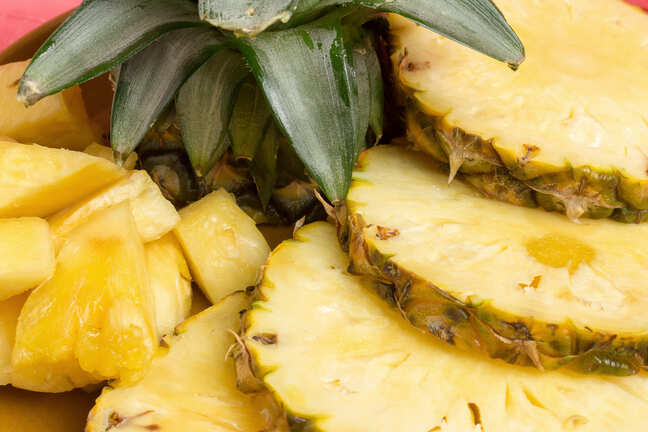 Preparation : 15min
Cooking : 0min

Peel the pineapple and dice it.
Mince the lime zest.
Lift the limes of the limes.
Peel and grate the ginger.
Cut the mint leaves.
Split the vanilla bean, discard the seeds
Mix everything in a bowl with the 2 tablespoons of sugar.
Film and refrigerate.
Ginger
Ginger has many health benefits thanks to its antioxidant and anti-inflammatory properties. It is mainly used for its antiemetic properties (treatment of nausea and vomiting) and facilitator of digestion. It is also known to relieve osteoarthritis and migraine.
.