Recipes

Red fruits crumble Ingredients :
(for 4 people)
75 g of flour
75 g of sugar
62.5 g of butter
400 g of red fruits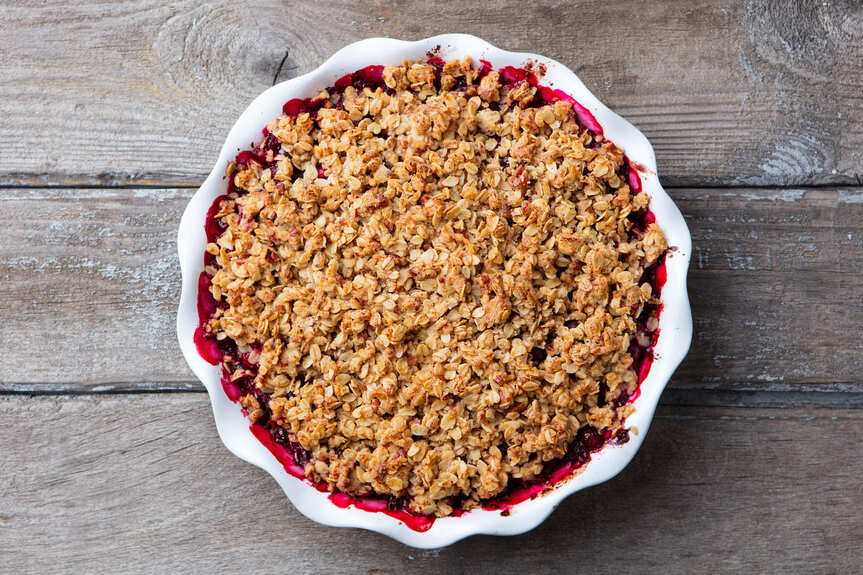 Preparation : 20min
Cooking : 30min

Pour the flour and sugar in a bowl, add the butter in small pieces and mix everything well until the dough looks like breadcrumbs.
Preheat the oven to 210°C
Wash the fruit and cut them into pieces.
Arrange them in a dish and cover with the dough, sprinkling on it.
Bake for 30 minutes.
Take out of the oven and let cool.
Sprinkle with a lemon zest.