Recipes

Chicken skewers with spices Ingredients :
(for 4 people)
4 chicken breasts
1 glass of olive oil
2 tablespoons of mustard
2 tablespoons of curry
1 tablespoon of cumin
2 tablespoons of honey
Salt pepper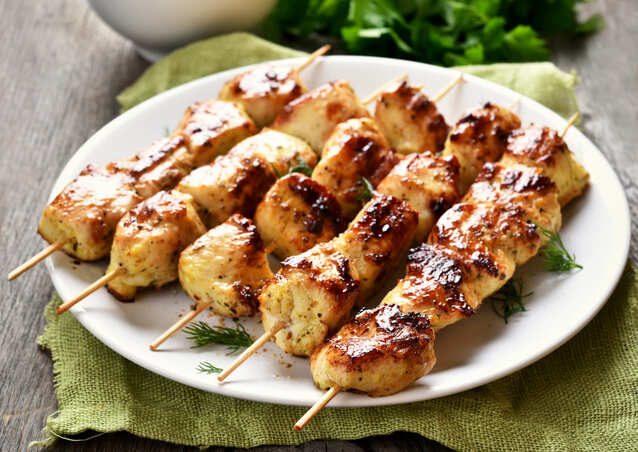 Preparation : 5min
Cooking : 10min

Prepare the marinade (mix all the ingredients)
Cut the chicken into cubes and dip them in the marinade
Make 4 skewers.
Cook for 10 minutes in a pan, pouring in a little marinade for cooking.
Sprinkle a little more curry during cooking.
Serve with spicy couscous semolina and / or a salad.
Chicken
Chicken is white meat, low in fat (except the skin, very high in lipids) and rich in good quality protein. It has good digestibility.