Recipes

Endive and tuna salad Ingredients :
(for 4 people)
4 endives
150 g canned tuna
4 eggs
5 tablespoons of mayonnaise
2 lemons
Salt pepper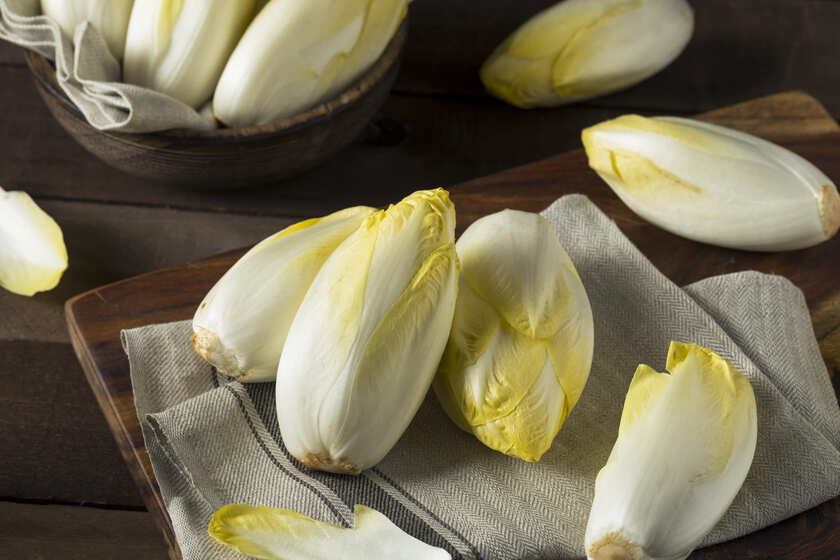 Preparation : 15min
Cooking : 15min

Put the endives under water, dry them; remove the first leaves if necessary, then cut the endives into slices in a salad bowl
Harden the eggs for 10 minutes in boiling water. Run them under cold water, peel them. Mash them with a fork then place them on the endives
Prepare the mayonnaise in a bowl and stir in the crumbled tuna and lemon juice. Salt and pepper
Toss with the salad.
Endive:
Endive, composed of 95% water, is a particularly low-calorie leaf vegetable. Easy to digest, even raw, it constitutes a good source of vitamin in particular vitamin B9 (folic acid), particularly interesting for pregnant women. It also provides vitamin C and A as well as various minerals and trace elements: potassium, magnesium, zinc, selenium.